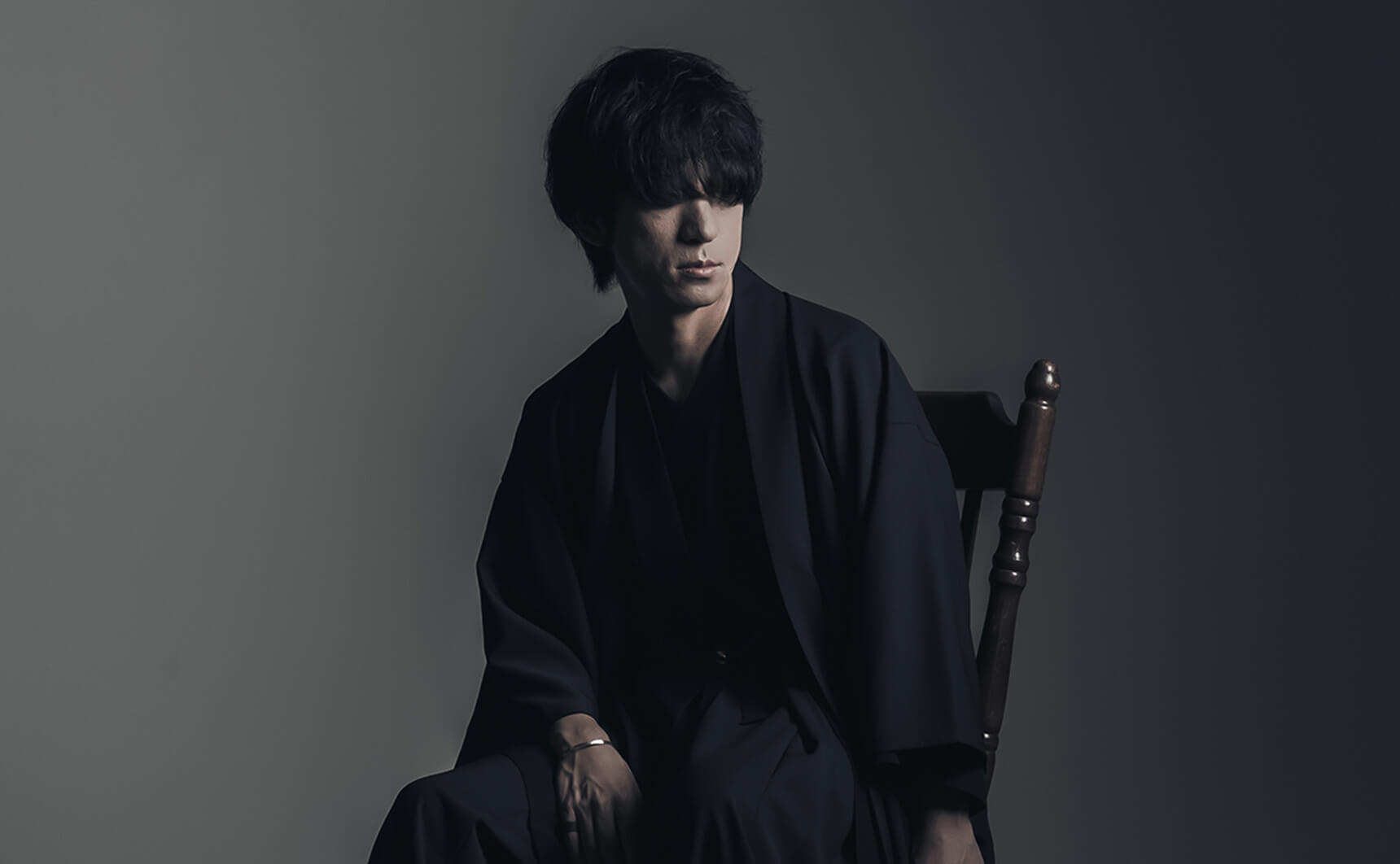 2020年9月、1stシングル「夜と嘘」でデビュー。成熟した大人の甘く切ない「ノスタルジー」。男性的なソウルフルボイスとセンシティヴなウィスパーボイス。相反する艶を兼ね備えた歌声、パーカッシブなアコースティックサウンド、叙情的な曲の世界観がMV公開後、国内のみならず海外各国で話題となり、デビュー曲「夜と嘘」は3ヶ月でYouTubeで100万再生を記録。
台湾のiTunes Store・R&Bソウルトップソングで6位。Apple Music R&B/ソウルトップミュージックビデオランキングで、モンゴルで2位、ボリビアで5位にチャートイン。2ndシングル「バレンシアの空」はキルギスタンのJ-POPチャートで1位、マカオ、アルメニアで4位。4thシングル「Rain」はボリビア、アルメニアのJ-POPチャートで2位、4位を記録。その他、カザフスタン、ウクライナ、香港なども続き、急速に海外リスナーを獲得している。
サウンドプロデュースは、元ピチカートファイブの野宮真貴のツアーサポート、中島美嘉、青木カレン等、レコーディング参加で活躍する石垣健太郎が担当。
ソウル、フォーク、ラテン、ジャズなど、グローバルな質感をミニマルなアコースティックサウンドにブレンド。今後の活躍が注目されるシンガーソングライター。
2021年5月26日(水)、待望のファーストアルバム「between the night」をリリース。

Debuted in September 2020 with his first single "The Night and the Lie". The sweet and sad "nostalgia" of a mature adult. He has a masculine soulful voice and a sensitive whisper voice. After the release of his music video, his voice, percussive acoustic sound, and lyrical worldview became a hot topic not only in Japan but also overseas, and his debut song "The Night and the Lie" recorded 1 million views on YouTube in 3 months.
No. 6 on the iTunes Store R&B/Soul Top Songs in Taiwan.
In Apple Music R&B/Soul Top Music Video Ranking, it charted at No.2 in Mongolia and No.5 in Bolivia. 2nd single "Valencia Sky" charted at No.1 in Kyrgyzstan J-POP chart, No.4 in Macau and Armenia. His fourth single "Rain" reached No. 2 and No. 4 on the J-POP charts in Bolivia and Armenia, followed by Kazakhstan, Ukraine, and Hong Kong, rapidly gaining overseas listeners.
The sound was produced by Kentaro Ishigaki, who has supported former Pizzicato Five member Maki Nomiya on her tours and participated in recordings by Mika Nakajima, Karen Aoki, and others.
His minimalist acoustic sound is blended with global textures such as Soul, Folk, Latin, and Jazz. He is a singer-songwriter whose future activities are attracting attention.
On Wednesday, May 26, 2021, he released his long-awaited first album,"between the night."